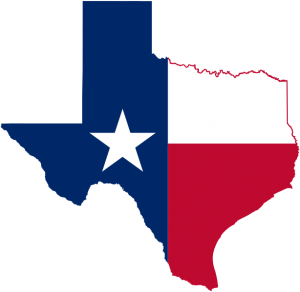 Scribe: Writers' League of Texas Newsletter(Jan 2005) As diverse as the state's different regions, Texas writing clubs span the landscape and genres. Staying true to Lone Star roots of lending a hand whenever asked, the following tips were generously offered by leaders of some of the more established organizations.
Wendy Wheeler is the co-founder of the longest running writers' group in Austin, the Science Fiction/Fantasy/Horror Study Group. The secret to its 16-year success, Wheeler says, can be attributed to three constants: "We have met in the same place at the same time for 14 of those years. We're always open to new members. And, when needed, we'll even add an extra day or time to accommodate those who need our critique." Wheeler also participates with the Austin Screenwriters and Austin Writergrrls groups.
When asked to name the factors that have made the San Antonio Writers Guild (SAWG) thrive, Editor Ruth Buerkle commented, "I believe it is the Guild's ability to include everyone — the beginner who needs comfort and encouragement and the prolific writer who needs his Muse stoked. We are very local — meet comfortably once a month, and are all inclusive…nobody is left out." SAWG, which currently has 108 members, began in 1975. Its methods must be effective because a recent survey of members showed that half of those who responded are published authors.
Mystery Writers of America is a national and professional association. Two of the more famous members are Elmore Leonard and Joseph Wambaugh. Based in Houston, the Southwest Region chapter has been in existence for over 22 years. Ron Scott, Houston Program and Publicity Manager, attributes the longevity of the Southwest Region to its association with the national organization and the idea that "mysteries are such an interesting genre."
North East Texas Writers' Organization (NETWO) has been meeting for over twenty years, and for the past 19 years it has conducted the NETWO Spring Conference in Winnsboro. NETWO has also collaboratively published three books. Essays contributed by up to 70 different members make up Country Stores of East Texas, Faith and Fate in East Texas and Notions and Potions. Conference Director Jim Callan credits their endurance and accomplishments to "being fortunate to have several truly dedicated people who encourage other writers." Included among those is 84-year old Georgia Henson, who was a founding member and who is taking her first turn as president this year.
Of the groups interviewed for this article, the one with the longest documented history was formed in Dallas. Southwest Writers even has its own slogan, "Helping writers put their hearts on paper since 1956." Christened as the Scribblers Club, it changed monikers in 1965. President Sammy Swan Thompson praised founder and vice president, Kaye-Rose Miller, for her scrupulous recordkeeping and being the "heart and soul of the club." Thompson says they have had great luck in getting published writers to speak to their association. One such achievement was in 1962 when John Howard Griffin, author of Black Like Me, was a guest.
For an overview of more than 50 writing associations in Texas, visit the Writers' League of Texas Website at www.writersleague.org/writersresources.htm. If you want to add your writing group, please email the information to wlt@writersleague.org.