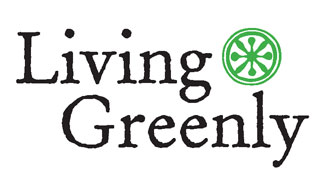 Here is a synopsis of Living Greenly columns. If you'd like to see the full article, just send me an e-mail.
LIVING GREENLY: Do you know how big your carbon footprint is? If you haven't heard the phrase "carbon footprint" by now, rest assured the idea is coming to a school, business or organization near you and very soon. Put simply your "carbon footprint" is a measure of your lifestyle's impact on our planet in terms of the amount of green house gases produced, measured in units of carbon dioxide. Maybe it's best explained by real life contrasts.
HOW LOW CAN YOU GO? Easy ways to reduce water and energy usage around the house. While toting up our annual household expenses, February's utility bill by far stood out as the highest of the entire year. Our bill includes water, so this month I'm challenging myself to reduce unnecessary water and energy usage and therefore, costs, as much as possible. We're not going cold turkey exactly and barring the use of the oven (darn!), but I'm committed to finding easy ways to cut these budget benders so that we can reap the financial rewards for going green immediately. Here's what we're doing:
MY NEW BFF? BAKING SODA! A Super Eco-friendly Household Cleaner. Intrigued by all the neat displays of eco-cleaning products, I was eager to spend the time and money researching new products for this column. What really works, what smells the best – could there be aromatherapy in housework? And which products were basically the same old things with a "green" label slapped on them by their marketing departments? I was actually looking forward to donning rubber gloves and getting down to the nitty, gritty (pun intended) for this column. But then a nagging little voice kept telling me to wait before dashing out to buy, buy, buy.
WATER-SAVING GARDENING TECHNIQUES: Why plant selection can create a greener garden that is easier to care for. Lawns, decks, patios, porches and window sills give us an opportunity to create beautiful, relaxing areas throughout our homes. Making thoughtful choices in the beginning lays the groundwork for gardening success, and by planning ahead we can reduce wasting one of our most valuables resources – water.
17 SUMMER DRIVING TIPS: How to make fuel go farther and why "staycation" is the new buzzword. Gasoline prices are making us rethink every commute to work, every trip to the store, and most definitely, any vacation plans. To counteract the rise in gasoline prices, here's a roundup of the best fuel-saving tips we could find.
THE POWER OF THE DOLLAR: Spending your green to encourage others to be green. Do you picture landfills when you throw things away? How about when you buy something? One way to positively impact the environment in a big way in 2009 is to reduce the amount of unnecessary packaging that we accept in our purchases. If you're like me the one place you go every single week, at least once a week, is the grocery store. This is where we essentially vote for the products we want, and where we can make a huge difference in keeping our communities green.
DREAMING OF A GREEN CHRISTMAS: Celebrate without harming the environment or your budget. Want to be green this holiday season and even have a little green left over? It may seem impossible once inside a store not to buy, buy, buy! But with a little online planning you don't have to get caught up in a spending spiral. Truly the best gift you can give yourself and your family is not to owe another dime in 2009. Vow right now not to do it and you'll create opportunities for a happier and greener holiday and a more relaxing New Year.
6 WAYS TO LIVE GREENLY AND SAVE BIG! There are so many great reasons to go green but one of the best is that it can save you money! A lot of it! And you can teach your kids important lessons about saving the earth, the value of things we buy, taking care of things we borrow, and how to stretch what we have to make it go farther. Here are 6 ways you can take going green to the next level and simultaneously increase your savings account:
ECO-NOMICAL BIRTHDAY PARTIES KIDS LOVE! Giving your child a memorable birthday party is one of the many pleasures of being a parent. But it's easy to get carried away in the party supplies aisle where everything seems inexpensive…until you check out. Tossing disposable plates, cups, napkins, banners, table coverings, and decorations into your cart can easily add up to a hefty chunk of change before even buying a single birthday present and sadly, most of it will end up in the trash as soon as the party is over. The good news is that kids' parties don't have to be elaborate or expensive.